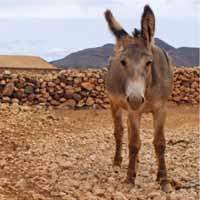 Add to web

Code to insert in web site:
13 comments
110 lists
57980 visits
Learn a little geography and laugh out loud with this ranking. This ranking lists names of towns throughout Spain with unusual and funny names. Vote for the Spanish town you think should be at the top of the list as having the oddest name. To find out where towns such as Cabra del Santo Cristo, Corte de Peleas, or Velilla de los Ajos are located, just click on the map tab.
Did you know you can display the rankings in different ways?

Check your privacy settings on your new preference list