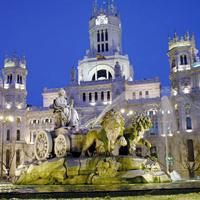 Add to web

Code to insert in web site:
0 comments
5 editions
830109 visits
This ranking lists all the cities and towns of Spain based on population. This ranking provides information for research purposes and to assist in drawing interesting conclusions. For example, looking at this information we can conclude that there are disparate demographic differences between coastal and inland cities. Also, you can observe how big metropolitan cities are experiencing a constant growth in residents in the last few years. Please keep in mind that this ranking may contain inaccurate information due to certain inconsistencies in the source of information: the Open Geonames Project. Therefore, we encourage you to correct or complete any inaccurate information you may find.
Author: ivy (Updated

Nov 8, 2016

)
Many rankings have multiple editions and you can choose the one you want to display
Did you know you can display the rankings in different ways?