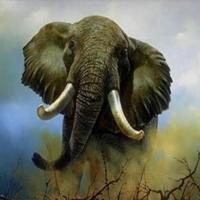 Add to web

Code to insert in web site:
0 comments
1 editions
8808 visits
Currently there are 5,416 known species of mammals, most of which are placentals (mammals whose young are in the mother's uterus for an extended period of time) or marsupials (which spend a large part of their infancy holding on to their mother's mammary glands in the interior of a marsupial pouch). There is a lot of diversity among so many species. The giraffe stands out for its height, while the elephant stands out for its weight. In the same way many stand out for their speed as we can see in this list which shows the fastest land mammals on Earth.
Did you know you can display the rankings in different ways?