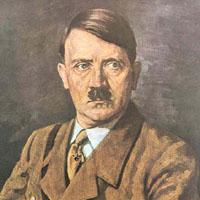 Add to web

Code to insert in web site:
27 comments
1944 lists
88542 visits
A dictatorship is a form of government in which power is concentrated in an individual: the dictator. Generally, history has proven numerous times that this system of government is not the most appropriate when searching for the social, economic, or political wellbeing of a country. On the contrary, dictators are known for their cruelty towards their citizens, their country, and the countries they conquered. Some names that stand out are: Adolf Hitler, Benito Mussolini, Joseph Stalin, Robert Mugabe, Pol Pot, Vladimir Lenin, Jorge Videla, Francisco Franco, Augusto Pinochet, and Saddam Hussein. Who do you think was the worst dictator?
Did you know you can display the rankings in different ways?

Check your privacy settings on your new preference list