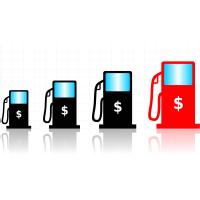 Add to web

Code to insert in web site:
10 comments
40 lists
6590 visits
The financial crises experienced recently in some oil-producing countries, especially Libya, have made oil barrel prices increase. This has been immediately felt by consumers in many countries around the world as gasoline prices have increased, as well as other products given the domino effect produced by the general increase in transport prices.

In light of this situation and as has occurred in different times throughout history, governments and administrations try to reduce oil consumption and attempt to minimize the impact of rising oil prices in the global economy. Evidently, these measures inevitably create controversy in society. This ranking includes some measures introduced in some countries, but we can also suggest the ones we deem best. Perhaps they'll listen to us!
Author: juanda (Updated

Oct 11, 2011

)
Sources:

Completely done by the author
| | Measures | Your votes | |
| --- | --- | --- | --- |
| 1 | Favorecer el uso de vehículos eléctricos y otras energías alternativas | | 300 |
| 2 | Apoyar la implantación de sistemas de bicicletas de uso público y la construcción de carriles bici urbanos | | 258 |
| 3 | Fomentar el uso de los medios de transporte públicos | | 253 |
| 4 | Favorecer el compartir coche para desplazamientos cotidianos: carril más rápido para coches con dos o más ocupantes, empresas que fleten autobuses para sus empleados, etc. | | 165 |
| 5 | Establecer criterios de preferencia sobre los vehículos turismos de clase de eficiencia energética A | | 149 |
| 6 | Fomentar el teletrabajo | | 132 |
| 7 | Restringir el acceso de vehículos al centro de las ciudades | | 122 |
| 8 | Reducir sustancialmente el tráfico de largo recorrido de camiones en las autopistas creando corredores ferroviarios de mercancías (por ejemplo, el corredor mediterráneo Algeciras-Valencia-Barcelona-resto de Europa). | | 118 |
| 9 | Promocionar y facilitar el transporte intermodal. Crear grandes aparcamientos junto a estaciones ferroviarias en las afueras de las grandes ciudades, en los que puedan estacionar de forma cómoda y segura, tanto turismos como motos como bicicletas. | | 116 |
| 10 | usa bicicleta | | 91 |
| 11 | Subir el precio de los combustibles | | 90 |
| 12 | Crear campañas de comunicación y cursos de conducción eficiente (neumáticos con la presión adecuada, ventanillas subidas, uso adecuado del cambio de marchas...) | | 69 |
| 13 | Reducir los limites de velocidades máximas en las carreteras | | 62 |
| 14 | Reducir el horario de servicio de las gasolineras | | 47 |
| 15 | Establecer como obligatorio el uso de neumáticos de bajo consumo | | 45 |

Check your privacy settings on your new preference list