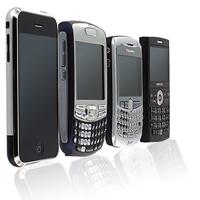 Add to web

Code to insert in web site:
2 comments
4 editions
9072 visits
The first smartphone was designed by IBM in 1992 and was named "Simon." Nokia 9000 was launched in 1996 and was arguably the first in a line of smartphones, although it couldn't execute third-party applications. The idea of the smartphone won more credentials when, in 2002, Microsoft announced Windows Mobile, its operative system for mobile phones. The big revolution, however, came with BlackBerry and obviously Apple: the iPhone was initially introduced in the United States on June 29, 2007, and it was named the "invention of the year" by Time Magazine. Google's purchase of the Android is revolutionizing the market once again. This ranking lists the market share of these platforms.
Many rankings have multiple editions and you can choose the one you want to display
Did you know you can display the rankings in different ways?