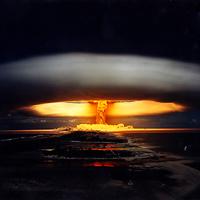 Add to web

Code to insert in web site:
159 comments
1 editions
19864 visits
Nuclear bombs are among the most destructive weapons, which is why they're usually classified in the ABQ category. Their radius of action reaches hundreds of kilometers from the point of detonation. Plus, nuclear weapons produce additional damage like radioactive contamination and nuclear winters. Historically, the first nuclear detonation was in Alamogordo, New Mexico (United States) on July 16th, 1945, as an experimental part of the Manhattan Project. Shortly after atomic bombs were detonated in the cities of Hiroshima and Nagasaki (Japan).
Did you know you can display the rankings in different ways?