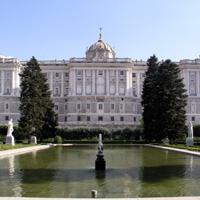 Add to web

Code to insert in web site:
1 comments
1 editions
9158 visits
Nowadays, with democracies based on the election and renovation of heads of state by means of periodic votes, it is a bit more difficult to imagine the long periods of government that many monarchs had in the past. Even today, symbolically, some heads of state have governed for long periods of time. This ranking lists the Spanish kings that have reigned the longest, since monarchy was first implanted with the Catholic Monarchs Ferdinand and Isabel. By the way, if you want to vote the best kings in Spanish history, there's another Classora ranking where you may do just that!
Did you know you can display the rankings in different ways?