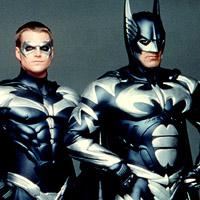 Add to web

Code to insert in web site:
6 comments
1 editions
11170 visits
In 2010 Empire Magazine published its first version of the ranking of the worst films in history. Presumably, it's the first version and given the rate of mediocre movies some Hollywood production companies put out it's likely that the list will grow bit by bit as new film fiascos occur. Interestingly enough, the list was not created by specialized critics but by the readers of the magazine, who voted voluntarily. It's a doubtful "honor" for the actors and directors to appear in the films that top this ranking.
Did you know you can display the rankings in different ways?