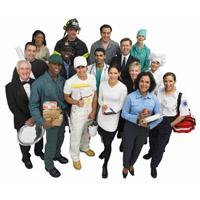 Add to web

Code to insert in web site:
6 comments
190 lists
74447 visits
Are you happy with your current job? What would you like to do if you could choose? Even though as kids most of wanted to be painters, firemen, detectives, or artists, when it came time to decide the truth is many of us were not able to find the job of our dreams. This ranking shows some of the most popular professions in the world. Go ahead and vote the professions you currently value most. And don't worry if your current job is different than the one you dreamt with, that happens to 99% of people... perhaps you are still in time to change?
Did you know you can display the rankings in different ways?

Check your privacy settings on your new preference list