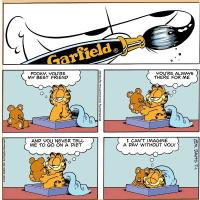 Add to web

Code to insert in web site:
9 comments
66 lists
9925 visits
Comics, which date back to the XVII century, are a series of images or drawings that create a narrative. However, this genre would not reach its height until the twentieth century in countries like the United States, with comic books, and Japan, with manga. Comics have been reinvented and renovated over time, but the loss of interest of readers and the peak of other channels of communication have caused comics to loose their momentum. Nevertheless, there are many good comics left and, without a doubt, there will be more. Vote and help us decide which of these comics are the greatest
Did you know you can display the rankings in different ways?

Check your privacy settings on your new preference list