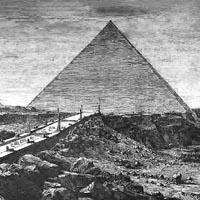 Add to web

Code to insert in web site:
4 comments
1 editions
10612 visits
The Seven Wonders of the Ancient World are a collection of architectural works that the inhabitants of ancient Greece considered worth seeing. The fact that five of the seven wonders are located in the Hellenistic world clearly indicates the "hellenocentric" nature of the list. The dates of construction and destruction also indicate that the concept of "Seven Wonders" must have been conceived in the middle of the 3rd century B.C. Here in this list we can see them all, although only one, the Great Pyramid of Giza, remains standing, despite present and past intentions to reconstruct some of the other wonders.
Did you know you can display the rankings in different ways?