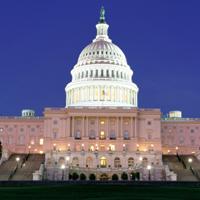 Add to web

Code to insert in web site:
3 comments
182 lists
39624 visits
The President of the United States of America is the head of state and the head of government of the United States. The presidency is the highest political office of the country by influence and recognition. In fact, the President is considered to be the most powerful person in the world, since he has at his disposal the entire army and war machines of the most powerful nation in history. That is why everyone has a right to express an opinion on all the Presidents that have passed through the White House, and that is why this ranking exists. Go ahead and participate by giving the most points to the ones you consider to have been the best Presidents, the ones that have used their power to improve the world.
Did you know you can display the rankings in different ways?

Check your privacy settings on your new preference list