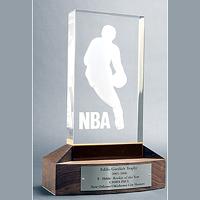 Add to web

Code to insert in web site:
0 comments
60 editions
24110 visits
The rookie of the year is awarded to the most prominent player in his first NBA season. This award was created in the 1952-53 season. The winner receives the "Eddie Gottlieb" Trophy. The player is selected by a group of 24 sports journalists from the United States and Canada. They vote players for first, second, and third place. Each first place vote counts for 5 points, second place votes are 3 points each, and third place votes are 1. The player with the greatest sum of points, despite the number of first position votes, wins the award.
Many rankings have multiple editions and you can choose the one you want to display
Did you know you can display the rankings in different ways?