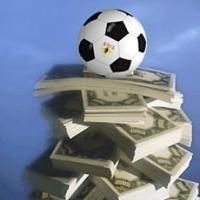 Add to web

Code to insert in web site:
0 comments
7 editions
80690 visits
In the Spanish soccer league two teams tower above the rest. Their financial force has a lot to do with it. Merchandising, the social mass they move, and above all, the unequal distribution of broadcasting rights purchased for the games by television channels are some contributing factors that create this vast difference.

This ranking, although not completely precise as regards all its data, illustrates nonetheless the huge variation in the budget of different teams. Fortunately these differences aren't always this visible on the field.
Many rankings have multiple editions and you can choose the one you want to display
Did you know you can display the rankings in different ways?