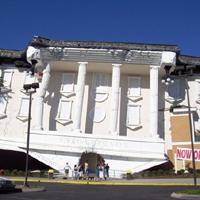 Add to web

Code to insert in web site:
335 comments
62 lists
17539 visits
Many buildings surprise us by their height, beauty, location, or by the architect's fantastic idea. The creativity of a human being has no limits, and sometimes we are perplexed as we observe what actually is no more than a bunch of cement and iron piled up in any which way (although the positioning of the iron required exhaustive planning and complex calculations). This ranking shows the buildings considered to be the strangest in the world according to users' criteria. Architecture will never cease to amaze us.
Did you know you can display the rankings in different ways?

Check your privacy settings on your new preference list