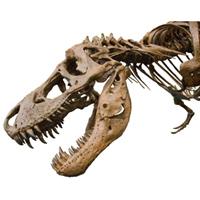 Add to web

Code to insert in web site:
8 comments
71 lists
36714 visits
We all know what dinosaurs are, and as children we probably all had a favorite. The tyrannosaurus rex is the most popular carnivore, the diplodocus is one of the biggest herbivores, the triceratops looked like an enormous bull with three horns, the stegosaurus had a mallet at the end of its tail, and since Jurassic Park we can add to the collection the terrible velociraptor who, aside from attacking in packs, is very intelligent. This ranking lists the main dinosaurs that populated the Earth for 160 million years. Go ahead and vote for your favorite dinosaur.
Did you know you can display the rankings in different ways?

Check your privacy settings on your new preference list