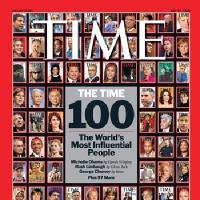 Add to web

Code to insert in web site:
0 comments
7 editions
45174 visits
Cada año, la revista estadounidense Time elige a las personalidades más influyentes del mundo de todos los ámbitos sociales y profesionales. Son personas que debido a su gran poder, creatividad, trabajo, esfuerzo, o por su labor social, han destacado y han influenciado tendencias políticas, sociales y culturales en todo el mundo. Así, en las diferentes listas podemos encontrar personajes de ámbitos tan dispares como Barack Obama, Justin Bieber o Michael J. Fox.
Many rankings have multiple editions and you can choose the one you want to display
Did you know you can display the rankings in different ways?