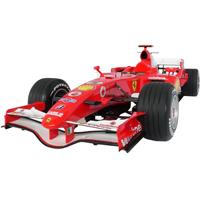 Add to web

Code to insert in web site:
0 comments
58 editions
47969 visits
The International Automobile Federation (FIA) awards the World Constructors" Championship trophy to the Formula 1 team whose two drivers have obtained the most points in all of the championship's Grand Prix. It hasn"t always been this way, however. Up to 1979 the only points that contributed were those of the highest-scoring driver in each race for each constructor. The first constructor that won this competition was Vanwall in 1958 and the Scuderia Ferrari has won this trophy the most times, 6 consecutive times from 1999 to 2004, with Michael Schumacher. This ranking allows you to view all of the editions of the constructors" championship, and displays each edition's constructor and the points obtained.
Many rankings have multiple editions and you can choose the one you want to display
Did you know you can display the rankings in different ways?