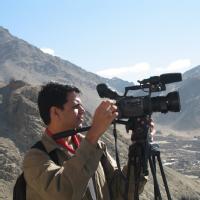 Add to web

Code to insert in web site:
1 comments
14 lists
11199 visits
Journalist's work is of great relevance in today's society where the media has such influence over the population. Whether through print, radio, television, digital media, etc.., Journalists try to report on issues of public interest. Some of them excel at finding new information and thoroughly investigate issues of concern, others have great communication skills, reliability, appearance...
There are many journalists in every region, and in this case we will focus on the [DEMONYMS] ones. Who is your favorite one?
Did you know you can display the rankings in different ways?

Check your privacy settings on your new preference list