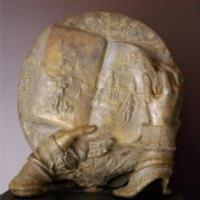 Add to web

Code to insert in web site:
0 comments
1 editions
9121 visits
The Premio Miguel de Cervantes award is, as stipulated by its official definition, the maximum recognition of Spanish and Latin American writers who have contributed to significantly enriching the literary heritage in the Spanish language. The prize is awarded annually by the Ministry of Culture of Spain in a ceremony held in the auditorium of the University of Alcalá de Henares. The king of Spain presides this ceremony.

This prize is considered the most important literary recognition in the Spanish language. It is interesting to note that some of the prizewinners have also received other prestigious awards, such as Mario Vargas Llosa or Camilo José Cela, who also received the Nobel Prize in Literature.
Did you know you can display the rankings in different ways?