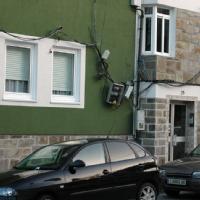 Add to web

Code to insert in web site:
5 comments
34 lists
7114 visits
Our neighborhood is the place we live in, where we enjoy our neighbors, go shopping or on a walk. There are certain aspects, though, that we'd like to improve on, such as hanging cables that look so ugly, improving and increasing parks and green areas, which are much too scarce, and a long et cetera. Our neighborhood sure has a lot to improve.

This survey has been taken, through Facebook and their blog, by the neighbors of this neighborhood in Coruña. Feel free to add more proposals.

Go ahead and participate in this ranking so that together we can prioritize the improvements we need and try to make it happen.
Author: juan (Updated

Oct 2, 2011

)
Sources:

Partially done by the author

Barrio de Os Mallos - Sagrada Familia - Estación Blog
| | Element | Your votes | |
| --- | --- | --- | --- |
| 1 | Colocar o enterrar los cables colgantes en la Sagrada Familia | | 203.0 |
| 2 | Cuidar y mejorar las áreas verdes | | 165.0 |
| 3 | Arreglar accesos del Centro de Salud (encharcamientos y barrizales) | | 147.0 |
| 4 | Incrementar el número de plazas de aparcamiento en las vías públicas | | 141.0 |
| 5 | Reforma de la calle Iberia | | 140.0 |
| 6 | Evitar que los coches aparquen en las aceras y en las zonas para minusválidos | | 138.0 |
| 7 | Evitar que la avenida Sardiñeira siga siendo un cementerio de coches abandonados | | 126.0 |
| 8 | Aumentar la presencia de la policía local patrullando las calles | | 121.0 |
| 9 | Aumento en la seguridad vial en la Ronda de Outeiro para evitar accidentes mortales (semáforos mal sincronizados) | | 118.0 |
| 10 | Mejora del aspecto de bajos vacíos para evitar la sensación de abandono de algunas calles | | 117.0 |
| 11 | Mejorar la limpieza de las calles | | 114.0 |
| 12 | Incrementar el número de guarderías municipales | | 113.0 |
| 13 | Reforma del Agra dos Mallos y alrededores del Centro Cívico | | 108.0 |
| 14 | Rehabilitación de los mercados de Ramón Cabanillas y San Jaime | | 96.0 |
| 15 | Mejorar el estado de la Avenida de los Mallos, árboles, iluminación, aceras | | 93.0 |
| 16 | Peatonalizar la calle Sagrada Familia desde Avda.Finisterre hasta Avda. de Arteixo para impulsar el pequeño negocio y la vida social en el barrio. | | 91.0 |
| 17 | Reparar el alumbrado público de algunas calles | | 89.0 |
| 18 | Recogida de objetos en las calles que pasan días sin retirarse | | 82.0 |
| 19 | Mejora del tunel de San Jaime | | 80.0 |
| 20 | Hacer que se respete el uso de las zonas de carga/descarga | | 66.0 |
| 21 | Instalar un buen parque infantil en el barrio de la Sagrada Familia con muchos juegos para los niños. | | 66.0 |
| 22 | Resolver los problemas higiénicos que ocasiona el abandono de algunos edificios de la calle Asturias y la calle Vizcaya | | 54.0 |
| 23 | Reparar bolardos rotos de las calles peatonales | | 51.0 |
| 24 | Una sala de urgencias en el ambulatorio de los Mallos. | | 41.0 |
| 25 | Instalar una pista de patinaje en la Sagrada Familia como el que existe en Adormideras o en Cuatro Caminos. | | 31.0 |
| 26 | Una línea de bus que atraviese la Sagrada Familía por la calle del mismo nombre. | | 29.0 |
| 27 | Retirar postes de madera de tendido eléctrico de algunas calles del barrio de los Mallos. | | 25.0 |
| 28 | Denunciar los ruidos de los bares que no respetan la ordenanza municipal de ruidos. Ejemplo: Chaflán. | | 25.0 |
| 29 | Saneamiento de los sótanos existentes en la zona sur de la Sagrada Familia con su aceras y bancos. | | 24.0 |
| 30 | Saneamiento de la parcela existente en la confluencia entre la Avenida de Arteijo y Calle Puentedeume. | | 20.0 |

Check your privacy settings on your new preference list