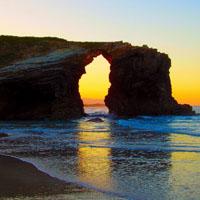 Add to web

Code to insert in web site:
5 comments
1 editions
10380 visits
Spain has a large coastal perimeter. However, what stands out the most about the Spanish coastline is its variety: the Cantabrian coast is straight and with many cliffs, the Galician coast is very rugged as a result of its inlets, and the Mediterranean coast is known for the alternation between capes and bays. Spain`s approximately 7,880 kilometers of coastline are found unevenly distributed among its 50 provinces, as you can observe in this ranking. The information shown are official records from the National Statistics Institute. They have excluded small inlets from the peninsular provinces.
Did you know you can display the rankings in different ways?