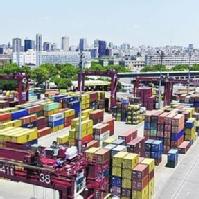 Add to web

Code to insert in web site:
0 comments
64 editions
15692 visits
Variación mensual del índice de Precios de Importación de Productos Industriales según el INE (April 2015) »

En este listado se muestra como valor principal la variación mensual del índice de precios de importación de productos industriales (IPRIM) para España. El Índice de Precios de Importación (IPRIM) es un indicador coyuntural que mide la evolución mensual de los precios de los productos industriales procedentes del resto del mundo. Para su obtención se realiza una encuesta continua de periodicidad mensual, que investiga todos los meses establecimientos industriales que realizan operaciones en el mercado exterior (alrededor de 4.600 para el IPRIM).
Many rankings have multiple editions and you can choose the one you want to display
Did you know you can display the rankings in different ways?