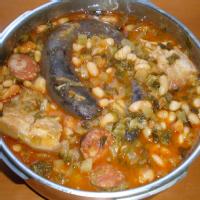 Add to web

Code to insert in web site:
0 comments
42 lists
2557 visits
La gastronomía de Cantabria, gracias a la situación geográfica de esta comunidad autónoma, cuenta con una selecta relación de ingredientes: los pescados y mariscos del mar Cantábrico, el salmón y la trucha terciada de las cuencas altas de sus ríos, hortalizas y legumbres de su huerta, y su ganadería vacuna. El marisco es el máximo protagonista de la mesa regional, siendo de gran variedad y calidad, gracias a las frías y limpias aguas de las que procede. Desde este ranking os animamos a que votéis por el plato que más os gusta de la gastronomía de Cantabria.
Did you know you can display the rankings in different ways?

Check your privacy settings on your new preference list