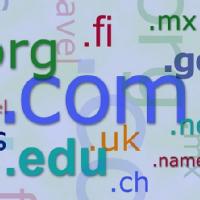 Add to web

Code to insert in web site:
4 comments
1 editions
2968 visits
Una de las funciones más importantes de los dominios de Internet es la de proporcionar un nombre fácilmente reconocible y memorizable de recursos de Internet que poseen una dirección numérica. Por esta razón, un nombre llamativo o representativo del sector comercial al que va dirigido el dominio se puede vender y revender por cifras mareantes. En esta lista aparecen listadas las ventas de dominios más caras de las que se tienen registro, pues es habitual que las grandes ventas millonarias se hagan de manera privada y sin ninguna publicidad. Existe además controversia en la cifra exacta que se ha pagado por los dominios Sex.com y Fund.com así que ambas aparecen empatadas en la lista en el 2º puesto.
Did you know you can display the rankings in different ways?