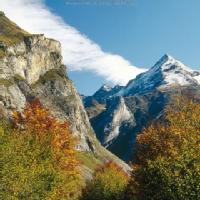 Add to web

Code to insert in web site:
1 comments
1 editions
586176 visits
This report includes a list of Spanish municipalities ordered by their average altitudes. The source of the data is the National Geographical Institute. As can be seen at first sight on the map, most of these are located, as expected, in the area around the Pyrenees, Sierra Nevada, Teruel, and obviously, the volcanic Canary Islands. This report allows for very interesting studies and peculiar conclusions. It is important to keep in mind that this ranking may contain incorrect information due to inconsistencies during its loading. If that is the case please be our guest and correct it yourself.
Did you know you can display the rankings in different ways?