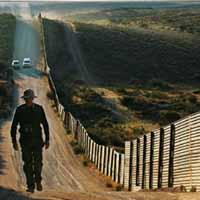 Add to web

Code to insert in web site:
1 comments
1 editions
7554 visits
Spain only borders with three countries: France, Andorra, and Portugal. If we count the isolated cities of Ceuta, Melilla and Gibraltar however, we find that it also shares a small border with the United Kingdom and Morocco. This report lists the number of kilometers that different Spanish provinces have that border with foreign states. The information has been taken from the National Geographic Institute (IGN), which states that Ourense is the province that has the longest border with another country, Portugal. On the other side of the spectrum is Guipúzcoa, which only shares a dozen kilometers with France.
Did you know you can display the rankings in different ways?