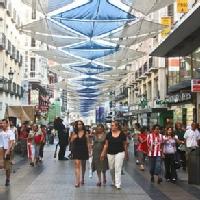 Add to web

Code to insert in web site:
0 comments
13 editions
6065 visits
Gasto de los turistas en las Comunidades Autónomas y España según Egatur (February 2015) »

En este informe se detalla para las principales Comunidades Autónomas receptoras de turismo extranjero, el gasto realizado por los turistas internacionales. La encuesta de gasto turístico (Egatur) es la operación estadística de la Subdirección General de Conocimiento y Estudios Turísticos que recoge datos relativos al gasto que realizan en España los visitantes no residentes en España.
Many rankings have multiple editions and you can choose the one you want to display
Did you know you can display the rankings in different ways?