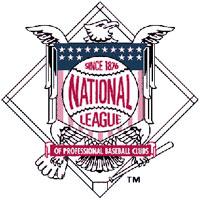 Add to web

Code to insert in web site:
0 comments
132 editions
45274 visits
This ranking lists the results of the regular season of all the National League teams. The National League refers to an organization officially called the "National League of Professional Baseball Clubs." It is the older of the two leagues that constitute Major League Baseball, which is the most prominent professional baseball league in the world. The National League is currently comprised of 16 teams in the United States and is organized in three divisions. The champions of each division and the wildcard (the team with the best statistics among the second classified teams of each division) play the play-offs which will decide the league's champion and the team that will play the World Series against the champion of the other league, the American League. This is how the MLB's champion is decided. This ranking includes classification information of the regular season of the National League since its beginnings in 1876.
Many rankings have multiple editions and you can choose the one you want to display
Did you know you can display the rankings in different ways?