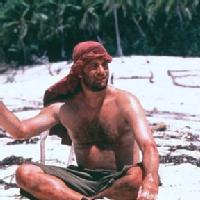 Add to web

Code to insert in web site:
9 comments
45 lists
5408 visits
Sometimes in life a person contemplates different hypothetical situations, for instance, what if I got stranded on a deserted island? That's why we ask you: what would you need if you got stranded?

This survey aims to evaluate the most needed article in such a case. Do you know what you'd need?
Author: juan (Updated

Feb 14, 2011

)
Sources:

Completely done by the author
| | Element | Your votes | |
| --- | --- | --- | --- |
| 1 | Navaja | | 331.0 |
| 2 | Buena compañía | | 301.0 |
| 3 | Mechero | | 216.0 |
| 4 | Caña de pescar | | 197.0 |
| 5 | Tienda de campaña | | 194.0 |
| 6 | Cuerda | | 184.0 |
| 7 | Manta | | 174.0 |
| 8 | Tela para hacer un mosquitero | | 157.0 |
| 9 | Yate | | 131.0 |
| 10 | Hidroavión | | 114.0 |
| 11 | Combustible | | 111.0 |
| 12 | Protector solar | | 107.0 |
| 13 | Hamaca | | 94.0 |
| 14 | Toalla | | 93.0 |
| 15 | Impermeable | | 89.0 |
| 16 | Gafas de sol | | 81.0 |
| 17 | Brújula | | 75.0 |
| 18 | Aletas de buzo | | 72.0 |
| 19 | Tijeras | | 71.0 |
| 20 | Placa solar | | 58.0 |
| 21 | Camping gas | | 57.0 |
| 22 | Caja de clips | | 40.0 |
| 23 | Album de fotos | | 33.0 |

Check your privacy settings on your new preference list