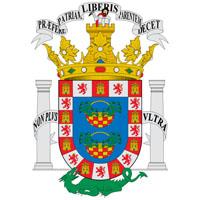 Add to web

Code to insert in web site:
0 comments
1 editions
4600 visits
Melilla (formerly known as Rusadir) is a Spanish autonomous city located in North Africa, on the coastline of the Mediterranean Sea. Since 1995 Melilla enjoys the Statute of Autonomy which has made it an Autonomous City. The first President of its Governing Council was the Popular Party politician Ignacio Velázquez Rivera, who had been mayor of Melilla since 1991.
Below you'll find a chronological list of the mayors-presidents of this autonomous city.
Did you know you can display the rankings in different ways?