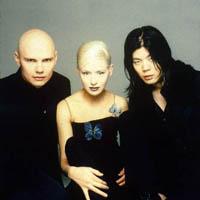 Add to web

Code to insert in web site:
0 comments
8 lists
6120 visits
The Smashing Pumpkins is a band that formed in Chicago in 1988. Of all the popular alternative rock bands of the 90s, The Smashing Pumpkins is the group less influenced by traditional underground rock. Billy Corgan (guitarist and composer) creates an amalgam of progressive rock, heavy metal, goth rock, psychedelic, dream pop...etc obtained thanks to the distortion of the electric guitars. The group disbanded in December 2000, although in May 2007 they launched their new album. This ranking allows you to view their complete discography and score the albums.
Did you know you can display the rankings in different ways?

Check your privacy settings on your new preference list