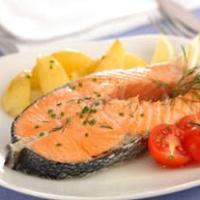 Add to web

Code to insert in web site:
1 comments
118 lists
132804 visits
Monkfish, hake, sole, salmon, tuna, sardines... fish are tasty and healthy, rich in essential minerals and proteins. In addition, fish is a heart-healthy meal, helping to combat the damaging effects of cholesterol and it even strengthens our immune system. There are a variety of fish to enjoy, which can be prepared in many different ways (cooked, grilled, broiled, fried, roasted, baked, etc). The question is...which do you consider to be the most delicious? Go ahead and vote by giving the most points to the fish you enjoy the most.
Did you know you can display the rankings in different ways?

Check your privacy settings on your new preference list