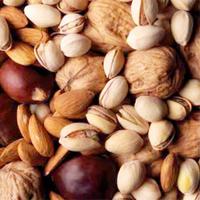 Add to web

Code to insert in web site:
4 comments
69 lists
14201 visits
Whether hard-shelled or dried fruits, nuts and dried fruits are so-called because they share a common characteristic: in their natural composition they contain less than 50% of water. They are energy-rich foods that are rich in fats and proteins, as well as in oligoelements. Depending on the dried fruit or nut, they also provide large quantities of vitamins and omega 3 fatty acids. But nuts can trigger allergic reactions in sensitive people (in most cases people are allergic to peanuts, almonds, walnuts, chestnuts or hazelnuts). They also tend to produce fermentation in the gut, causing flatulence. Despite all this, the question is... Which are the most delicious nuts and dried fruits?
Did you know you can display the rankings in different ways?

Check your privacy settings on your new preference list