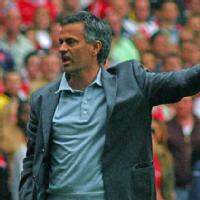 Add to web

Code to insert in web site:
0 comments
16 editions
15741 visits
La Federación Internacional de Historia y Estadística de Fútbol (IFFHS) nace en 1984 con la finalidad de establecer una documentación cronológica, estadística y científica del fútbol a nivel mundial y determinar los récords mundiales en todas las áreas de dicho deporte de acuerdo con los principios de la FIFA. En este ranking presentamos las clasificaciones anuales de los mejores entrenadores de clubes del mundo elaborada por esta institución.
Many rankings have multiple editions and you can choose the one you want to display
Did you know you can display the rankings in different ways?