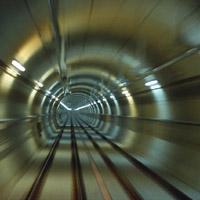 Add to web

Code to insert in web site:
8 comments
1 editions
14728 visits
For centuries man has used tunnels, but it has only been until 200 years ago, with the coming of communications, first with trains and then with automobiles, that man has constructed huge subterranean holes to enable roads to pass through them. That is why today we have extremely long tunnels, some of which are more than 50 kilometers long. This ranking lists the longest holes excavated by man, and includes those destined for all means of transportation: roads, railways... etc.
Many rankings have multiple editions and you can choose the one you want to display
Did you know you can display the rankings in different ways?
Which edition do you want to see? »