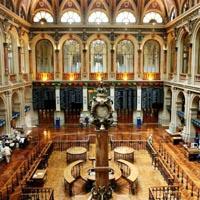 Add to web

Code to insert in web site:
0 comments
353 editions
199516 visits
Ranking of the Companies with the Most Price Revaluation in the Spanish Stock Market (May 2015) »

This report contains data aggregated monthly from all the companies that have ever participated in the Spanish continuous market. The report is ordered by the price difference of company shares between the first and final session of every month. This difference is one of the best indicators in determining appreciation trends experienced through time by companies participating in the Spanish stock market. Plus, this report lists opening and closing prices, as well as the maximum and minimum values reached every month. Classora has complementary rankings with the values of this report ordered by different criteria.
Many rankings have multiple editions and you can choose the one you want to display
Did you know you can display the rankings in different ways?