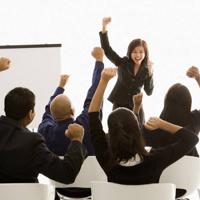 Add to web

Code to insert in web site:
0 comments
1 editions
271160 visits
Have you ever wondered which companies directly employ the most people in Spain? This ranking has been made using official information from the Commercial Register of Spain. Given that all of the companies in the country must annually register these figures, the Commercial Register is considered the most reliable source when preparing a report of these characteristics. It ought to be highlighted that many companies that hold the first places come from the privatization of public agencies as is the case of Telefónica (Movistar) or Iberia. Others are simply multinational companies that have a strong presence in Spain, like Carrefour, Lidl, Vodafone or Volkswagen.
Many rankings have multiple editions and you can choose the one you want to display
Did you know you can display the rankings in different ways?
Which edition do you want to see? »