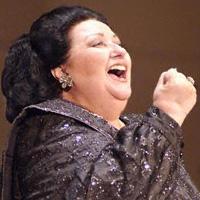 Add to web

Code to insert in web site:
21 comments
754 lists
136710 visits
A soprano is a woman capable of singing with the highest-pitched female voice. Sopranos have a clear and brilliant tone. As a matter of fact, in a choir or opera, the sopranos take the highest parts in a melody. Here you have a list of the best classical sopranos of all time: Maria Callas, Moserrat Caballe, Catherine Bott, Sarah Brightman, Kathleen Battle, Hilda Gueden, Heather Harper...etc. If you like opera then you can`t resist sharing your opinion in this ranking. So...go on! Participate so that we can select among all of these the best female soprano voice in history.
Did you know you can display the rankings in different ways?

Check your privacy settings on your new preference list