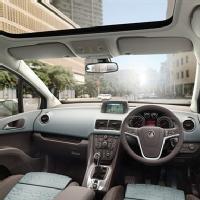 Add to web

Code to insert in web site:
0 comments
1 editions
7418 visits
Ranking de países en los que se conduce por la izquierda ordenados por su número de conductores »

Cerca del 34% del mundo (considerando la población de los países) conduce por el lado izquierdo de la carretera, mientras que un 66% lo hace por la derecha. Si tenemos en cuenta el número de kilómetros de carreteras, el 28% conducen por la izquierda y 72% por la derecha. Son datos de 1996.
Author: redair (Updated

Jun 10, 2011

)
Sources:

Internet

Wikipedia
| | Element | Points |
| --- | --- | --- |
| 1 | India | 952,107,710.0 |
| 2 | Indonesia | 206,611,200.0 |
| 3 | Pakistán | 129,275,664.0 |
| 4 | Japón | 125,449,704.0 |
| 5 | Bangladesh | 123,062,800.0 |
| 6 | Tailandia | 58,851,356.0 |
| 7 | Reino Unido | 58,489,976.0 |
| 8 | Sudáfica | 41,743,460.0 |
| 9 | Tanzania | 29,058,470.0 |
| 10 | Kenia | 28,176,686.0 |
| 11 | Nepal | 22,094,032.0 |
| 12 | Uganda | 20,158,176.0 |
| 13 | Malasia | 19,962,892.0 |
| 14 | Sri Lanka | 18,553,074.0 |
| 15 | Australia | 18,260,864.0 |
| 16 | Mozambique | 17,877,928.0 |
| 17 | Zimbabue | 11,271,314.0 |
| 18 | Malaui | 9,452,844.0 |
| 19 | Zambia | 9,159,072.0 |
| 20 | Hong Kong | 6,305,413.0 |
| 21 | Papúa Nueva Guinea | 4,394,537.0 |
| 22 | Irlanda | 3,566,833.0 |
| 23 | Nueva Zelanda | 3,547,983.0 |
| 24 | Singapur | 3,396,924.0 |
| 25 | Jamaica | 2,595,275.0 |
| 26 | Lesoto | 1,970,781.0 |
| 27 | Bután | 1,822,625.0 |
| 28 | Namibia | 1,677,243.0 |
| 29 | Botswana | 1,477,630.0 |
| 30 | Trinidad y Tobago | 1,272,385.0 |
| 31 | Mauricio | 1,140,256.0 |
| 32 | Suazilandia | 998,730.0 |
| 33 | Fiji | 782,381.0 |
| 34 | Chipre | 744,609.0 |
| 35 | Guyana | 712,091.0 |
| 36 | Macao | 496,837.0 |
| 37 | Surinam | 436,418.0 |
| 38 | Islas Salomón | 412,902.0 |
| 39 | Malta | 375,576.0 |
| 40 | Brunéi | 299,939.0 |
| 41 | Maldivas | 270,758.0 |
| 42 | Bahamas | 259,367.0 |
| 43 | Barbados | 257,030.0 |
| 44 | Santa Lucía | 157,862.0 |
| 45 | San Vicente | 118,344.0 |
| 46 | Islas Vírgenes de EEUU | 97,120.0 |
| 47 | Granada | 94,961.0 |
| 48 | Dominica | 82,926.0 |
| 49 | Kiribati | 80,919.0 |
| 50 | Seychelles | 77,575.0 |