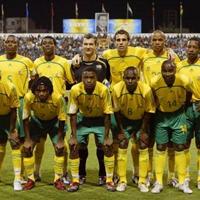 Add to web

Code to insert in web site:
0 comments
7 lists
5320 visits
The modern football (soccer) was created in England in 1863, after the formation of the Football Association. The agency responsible for managing and monitoring the global football competitions is the FIFA. In this way, the most prestigious international tournament is the World Cup, held every four years (which doubles the audience gained by the Olympics Games). At club level, the Champions League and the Libertadores Cup are the more solemn competitions. Undoubtedly, be successful as a soccer player is a very difficult challenge, but in South Africa have born big stars. This Classora's survey present the most prominent players for South Africa. In your opinion, what is the best South African player of all time? Go ahead and participate!
Did you know you can display the rankings in different ways?

Check your privacy settings on your new preference list