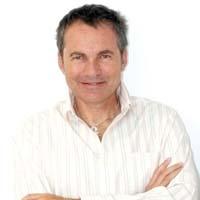 Add to web

Code to insert in web site:
3 comments
1 editions
3657 visits
The Top 11 Figures of Spanish Internet as Voted by the Readers of Martin Varsavsky's Blog »

In September of 2008 the well-known entrepreneur and investor Martin Varsavsky launched an interesting proposal for his regular readers on his blog: select the 5 most representative people on Spanish-speaking Internet (Spain and Latin America). The objective was to find a list of names to organize a panel about the web in Spanish for the DLD Conference. The survey had so much interest and appeal that more than 90 readers commented and recommended 80 different people. One week later the WinRed site organized this information and classified the candidates in a selective list, which is reproduced below.
Did you know you can display the rankings in different ways?