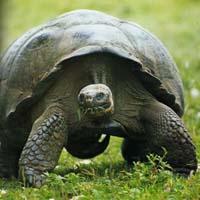 Add to web

Code to insert in web site:
5 comments
1 editions
18889 visits
Why do living things age? Why is there no eternal life? Science has long asked questions on whether there is a biological limit to life, if the improvement of medicine can defeat even aging. The reality is that the life expectancy of humans has not stopped growing since 1840. However, there is still a long way to go if we want to ensure the longevity of other species. The tortoise, for example, can live for 180 years. In the case of plants, the scale is at a whole other level, since there are redwoods that can live more than 4,000 years. And despite how incredible these numbers are, some bacteria can live even longer.
Did you know you can display the rankings in different ways?