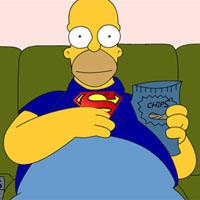 Add to web

Code to insert in web site:
16 comments
65 lists
15184 visits
We have all imagined at some point that it would be great to have a hidden ability that could make our life easier and allow us to help others, like flying, having unsurpassed strength, or supernatural intelligence, etc. There are millions of wonderful superpowers! But, what would happen if you had a superpower that you didn't like? What if you had a really useless superpower that made your life even more difficult? Vote and help us find the superpower that you wouldn't want to have, the most absurd and useless one.
Did you know you can display the rankings in different ways?

Check your privacy settings on your new preference list