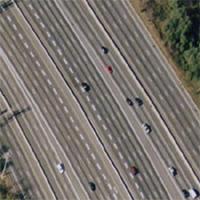 Add to web

Code to insert in web site:
3 comments
1 editions
11162 visits
It is often said that Americans pass their drivers' license tests without any problems as U.S. highways are so huge, it is practically impossible to have an accident. Although this statement is exaggerated, it is true that many American highways are enormous. The biggest highway in the world, when counting the number of lanes, is Katy Freeway in Houston, Texas. It is a stretch on Interstate 10 that at its widest has 26 lanes. These include entrance and exit ramps, carpool lanes, both ways, but still... 26 lanes! It's indeed unbelievable.
Did you know you can display the rankings in different ways?