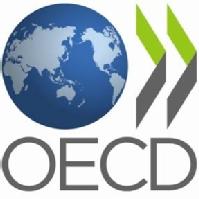 Add to web

Code to insert in web site:
0 comments
12 editions
7247 visits
Ranking de los países de la OCDE según su porcentaje de parados de larga duración (2011) »

La Organización para la Cooperación y el Desarrollo Económico (OCDE) es una organización de cooperación internacional, compuesta por 34 estados, cuyo objetivo es coordinar sus políticas económicas y sociales. Anualmente desarrolla estudios y estadísticas sobre diferentes aspectos económicos y sociales de los países miembros. En este estudio la OCDE presenta los porcentajes de parados de larga duración (más de 12 meses) de los países miembros de dicha organización. Los porcentajes están calculados en relación al número total de parados, no en base a la población activa del país.
Many rankings have multiple editions and you can choose the one you want to display
Did you know you can display the rankings in different ways?