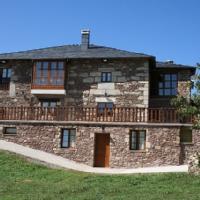 Add to web

Code to insert in web site:
1 comments
87 lists
4067 visits
El turismo rural ha experimentado en los últimos años un auge sin precedentes. El estrés al que nos somete el ritmo de vida de las ciudades, con su polución, su tráfico, sus prisas y su ruido hace que vaya en aumento la demanda de casas rurales donde poder escaparnos del caos de las grandes urbes. Las casas rurales de Ourense nos ofrecen un lugar tranquilo, sin ruidos y con aire puro donde podemos relajarnos. Pero no sólo eso, también podemos encontrar casas rurales que nos ofrecen rutas de senderismo, paseos a caballo, servicios de masajes, etc. Vota y ayúdanos a decidir cuál es la mejor casa rural de la provincia de Ourense.
Did you know you can display the rankings in different ways?

Check your privacy settings on your new preference list