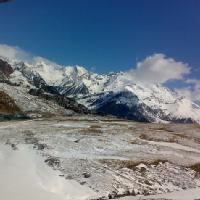 Add to web

Code to insert in web site:
0 comments
4 editions
4538 visits
Ranking de las estaciones de esquí de la Península Ibérica según el número de forfaits vendidos (2012) »

Un Forfait es una palabra francesa comúnmente asignada a abonos deportivos, especialmente de esquí o de otros eventos, como la ópera, aunque a dicha palabra se le dé el significado de abono de esquí.Hay muchos tipos de forfaits, distinguidos por lo general por su duración o validez. Los hay diarios, de tres días consecutivos, semanales, diez días no consecutivos, veinte días, veinticinco, o de temporada, dependiendo de cada estación de esquí.Estos abonos pueden ser para una única estación o para varias, dependiendo de los acuerdos que haya entre ellas. En ese caso, con un sólo abono se puede ir de una estación a otra, estén unidas físicamente o no. En este ranking se tienen en cuenta los forfaits vendidos en la península y el Pirineo francés.
Many rankings have multiple editions and you can choose the one you want to display
Did you know you can display the rankings in different ways?