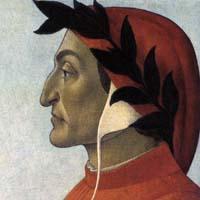 Add to web

Code to insert in web site:
0 comments
135 lists
34161 visits
This Classora survey tries to capture the biggest names in Italian literature, regardless of genre. Notwithstanding this however, we may have missed an important name or two as well as writers that may not be very well known. Therefore we hope our users will enrich this report by providing names and opinions. On the other hand, it's always difficult to determine the best representative of all time of a specific subject. And when talking about literature this may be even more problematic, due to its subjective nature. So please be our guest and participate. Vote the best Italian writers of all time.
Did you know you can display the rankings in different ways?

Check your privacy settings on your new preference list